Residual Biomass to (Activated) Carbon: Prevention of Foot Pad Lesions in Poultry Husbandry
Project duration: 01.01.2020 – 30.06.2023
Funding: European Innovation Partnership EIP-Agri, Agricultural Productivity and Sustainability
The aim of the CAREFUL project is to improve animal welfare in poultry farming by developing and testing an innovative poultry stable bedding material based on sustainable, regionally produced biochar and activated carbon. Biochar and activated carbon will be produced from residual biomass sources in the Northern Hesse region in Germany. Applicability of obtained biochar and activated carbon for poultry bedding will be tested in practical trials.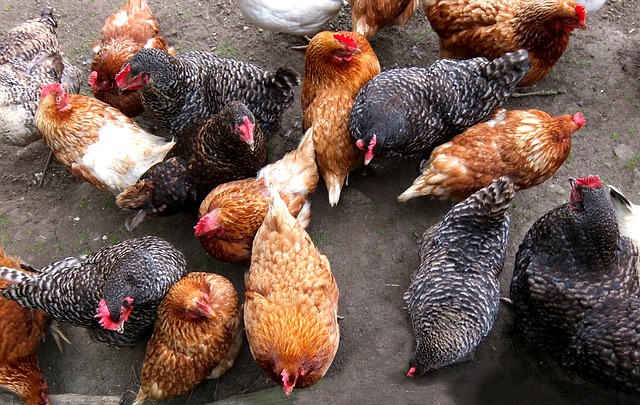 Research background:
The demand for poultry meat in Germany and other European countries is increasing. This trend is putting the poultry farming sector under pressure to increase the productivity to be able to deliver more in shorter time. Under these conditions industrial farming, especially the poultry fattening, is facing animal welfare issues like foot pad changes and high concentrations of ammonia in the stables. Inflammatory foot pad diseases are most likely painful and can restrict the birds in their movement. High ammonia concentrations in the air cause a risk for respiratory diseases in animals and humans. Both issues are enforced by damp, dirty bedding in the stables. Due to their high specific surface area, biochar and activated carbon has high water absorption capacity (up to five times their weight) and a high adsorption capacity for various substances, such as nutrients and nitrogen compounds, but also dioxins and mycotoxins. Due to these properties, biochar and activated carbon represent a promising – but so far not sufficiently researched – litter substrate in poultry farming.
Hypothesis: Adding biochar and/or activated carbon to poultry bedding reduces foot pad diseases and ammonia emissions in poultry stables and is eventually providing further health benefits when ingested via the species-specific scratching and pecking.
Research questions:
Which residual biomass sources are available in North Hesse and to what extent, especially for poultry farmers?

What are the chemical and physical properties of these residual biomasses?

Under which conditions from an ecological, legal, and economic point of view are they available?

Which of these biomasses are suitable to produce biochar and activated carbon and which qualities can be achieved?

What is the effect of the use of coals from residual biomass on the health of poultry foot pads?

What is the effect of activated carbon bedding on the stable indoor climate, to what extent are ammonia emissions reduced?

How can the produced carbon bedding be integrated into the nutrient cycle of poultry farms?

What are the market possibilities for the new carbon bedding material?

How can the results of the project be transferred to other regions and farms?
Project partners:
The project is implemented in a close collaboration of representatives from agriculture, industry, science, and consultancy sectors. Project partners include University of Kassel – research groups of Grassland Science and Renewable Plant Resources and Farm Animal Ethology and Animal Husbandry, CliMA – Competence Centre of Climate Change Mitigation and Adaptation, PowerWave Projects, farms – BIOLAND Frischgeflügel Roth GbR, Hüppe family, Schäfer BIOgeflügelhof KG, Biolandhof Krieger, family Rüddenklau and associated partner Bioland e.V.