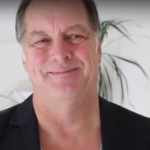 Tim Scholze has been working for several decades in Research and Development at the interface of business and academia.
He has designed and coordinated a large number of projects in the fields of sustainable, climate friendly development and circular economy and in different educational sectors.
Originally coming from soil science and irrigation engineering he moved into environmental education and developed large scale national projects in waste management, remediation and renaturation of polluted soils and sites.
Since 1997 Tim has designed and managed more than 80 transnational European projects, mainly in innovative, cross-sectoral and participative learning and development.
Most of these projects dealt with informal and non-formal learning and regional capacity building; partly with a focus on projects related to sustainable development and climate change.
Tim holds a PhD in educational sciences from the University of Göttingen which he received in connection with a project on competence validation in informal learning.
In 2005 he founded the blended learning institutions' cooperative (blinc eG) and in 2017 the REVEAL association as European umbrella organisations of institutions and experts from practice and science from 27 EU members states working on competence-oriented learning and validation.
He is co-founder of the PROGRASS network for the sustainable utilisation of unused biomasses which supports regional and interregional initiatives to enter a circular carbon economy with an Integrated Biomass and Carbon Management.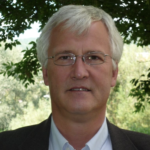 Michael Wachendorf is head of the Grassland and Renewable Plant Resources Group since 2004. He studied Agricultural Science at the Universities of Hohenheim and Kiel. With his research on legume-based grassland management he achieved his PhD and Habilitation. He made several research stays abroad in Ireland and US.
Michael Wachendorf is responsible for research and teaching in the areas of
a. Grassland ecology and management
b. Energetic and material use of biomass
c. Climate-adapted crop production systems (e.g. douple cropping and agroforestry systems)
d. Remote sensing in crop production.