Demonstration/experimental site 1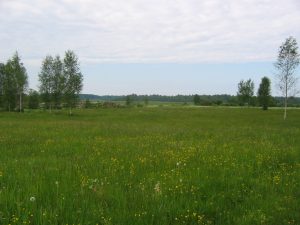 Rulli (8N 58.556° E 26.295°) is situated on floodplain meadow (NATURA code 6450) on the banks of Pedja river in the Alam-Pedja Nature Reserve near Puurmani, approximately 40 km north-west of Tartu.
Dominant plant species here are Alopecurus pratensis and Deschampsia cespitosa with Filipendula ulmaria. Demostration/experimental site 1 locates next to the farm where the PROGRASS mobile bioenergy plant will be situated in 2010 and 2011.